27 Things I want to accomplish by the time I'm 27
On August 4, 2018, it was my 25th birthday and I basically failed in EVERY SINGLE GOAL that I planned to accomplish by that day, so as a public announcement I decided to put my goals publicly and not only that, even add MORE GOALS and include a deadline, you know "super easy". (irony intensifies)
"So if you are 25 now, it means you have a 2 years deadline, you may slack until there..."
Oh no, I won't, you know why? Because:
I want this blog post to be updated every time that I accomplish a goal, so this is going to be a work in progress blog post and I LOVE IT!

Don't worry I will notify you every time I update this blog post, you just need to join my email list.

To facilitate my work and also add some timeline, the things are from newest to latest goals.
last updated: April 24, 2019
deadline is August 4, 2020:
This may be the "easiest goal" that I have in this list but it's still pretty scary.
Yes, I'm not going to ruin all of my past work, let's go to the positive income side of blogging!
3. Run 5 km without stopping
I'm able to run 5 km... but I have to stop a lot, so I want to be able to do it without stopping.
I'm going to do my best to have my first 5-figure month in May 2019, maybe with webinars?
I'm completely terrified of doing webinars but at the same time, I think I would be good at it.
If everything goes right, I plan to reach this milestone in June 2019 with a lot of work.
Is not going to be easy to reach this milestone but I'm going to work my butt off for it.
8. Grow to 10k email subs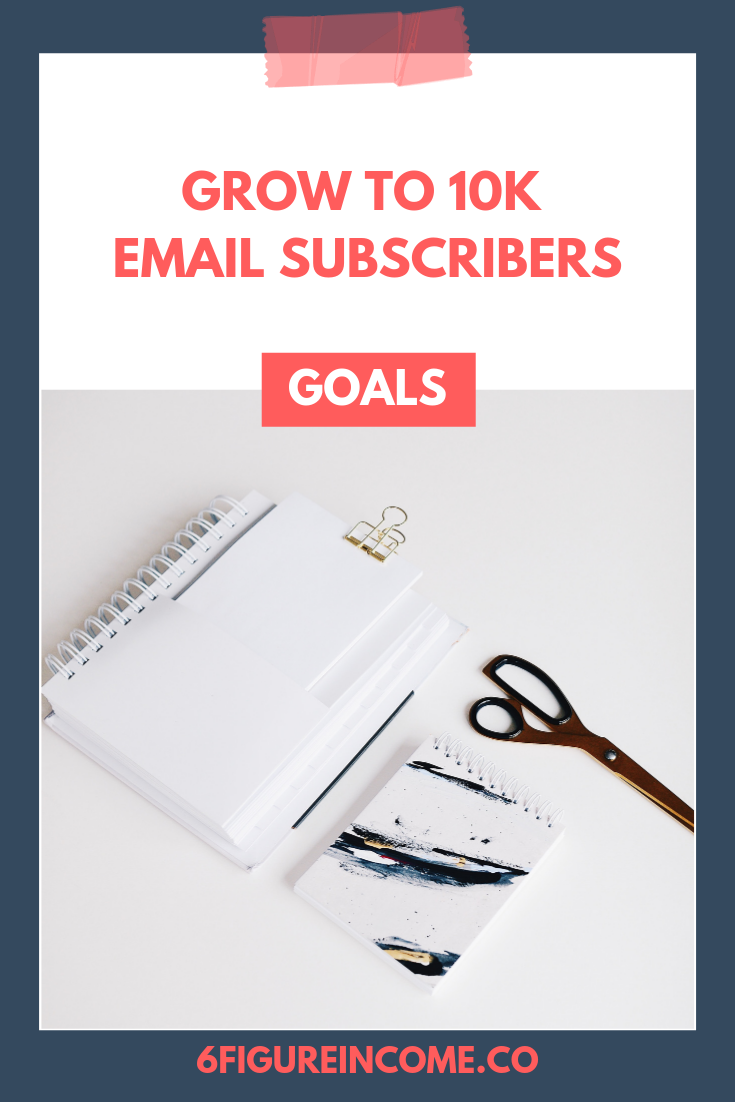 It's a bold milestone, especially because at the moment I only have 10 email subscribers.
Hmm, I would "like" to hit this milestone in July 2019, but maybe is too soon.
Hosting 25 webinars is something that needs to happen because I have to put myself out there.
11. Walk/Run 200km a month
For at least 3 consistent months, this will help with the weight loss situation.
After selling a little bit of every digital product Spreadsheets, PDFs, Design Kits, Courses…
By this time I want to start having more & more healthy meals + buy new clothes.
I want to launch a premium course, this may result in my biggest month so far.
1000 people liked your content so much that they paid money for more content? What?!
This is something that I have been working towards for years and to reach it is incredible.
I'm so proud of you past self!
You clicked "Live" 50 times? + You must have met so many nice people.
Now comes the hard part, maintain it. You need to build a workout + food routine.
19. Go from pants size 44 to 36 (14 to 6 in US sizes)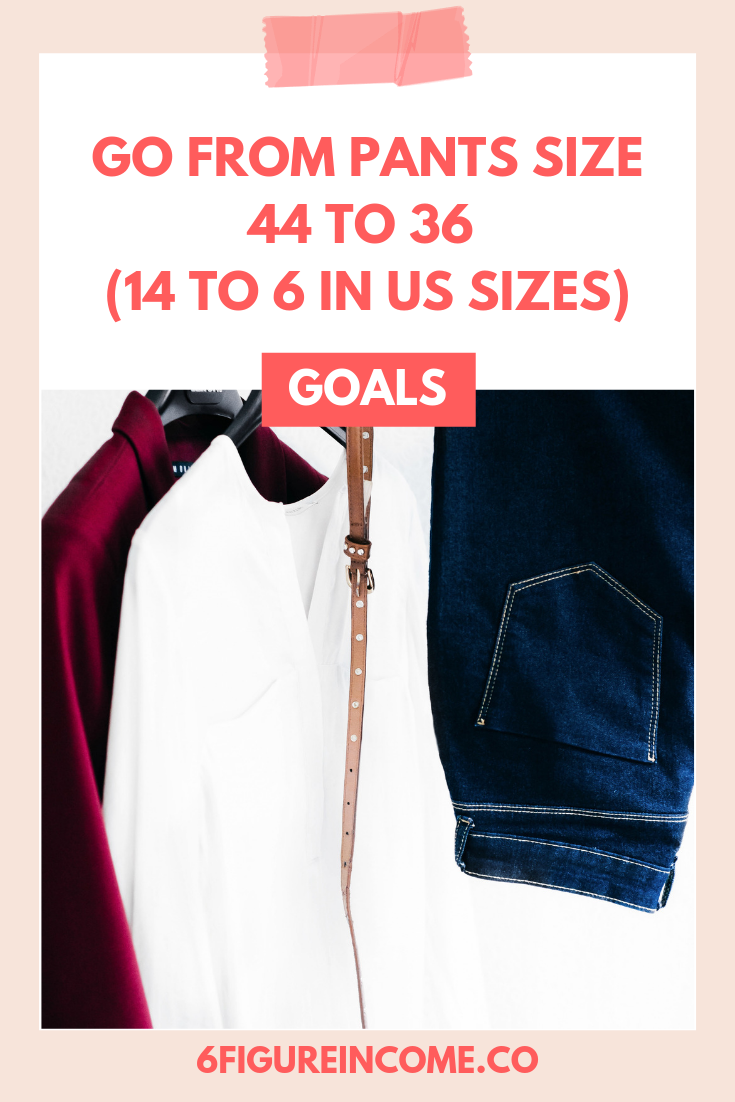 Going down four pant sizes is a lifetime goal!
Buy some pants to celebrate it!
20. Grom to 30,000 email subscribers
That's a lot of people, but I think this is just the start of an awesome journey!
Only happens if:
If I maintained my weight at 65 & had $100k/month for 3 consistent months
After had reached that weight.
22. Make $2.5M in revenue
This list is full of wild goals but this one is probably the wildest of all of them.
23. Get my drivers license
Yeah, I know I don't have a driver's license...
OMG! Having 5000 people buying my products is such a wild dream.
Thank you so much, if this actually happens.
25. Buy a land to built my house
Yes, I have my dream house in my head. Everything, from the number of rooms to the design.
I just need money + land.
Having host 100 webinars is pretty wild but I would love to have at least one 6-figure webinar...
I always wanted to have a dog, but in the apartment that I live it's not allowed..
If my work goes towards my plans, I will have my house or a rented place while my house is being built, either way, I think & hope that by the deadline I'm able to live somewhere that allows dogs.